---
Brushing teeth is more enjoyable with this toothbrush!
Dentist-recommended, U-shaped unique brush head cleans all sides of the teeth all at once while developing good brushing habits and reducing the occurrence of tooth decay. Soft, rounded bristles are gentle on your little one's teeth and gums.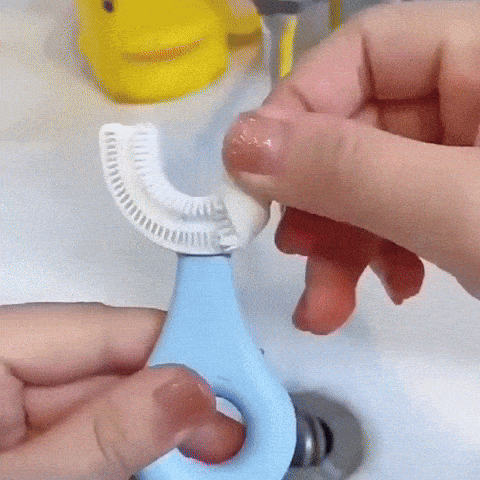 The U-Shaped toothbrush is the perfect, easy-to-use way of keeping your little ones' teeth shiny and clean!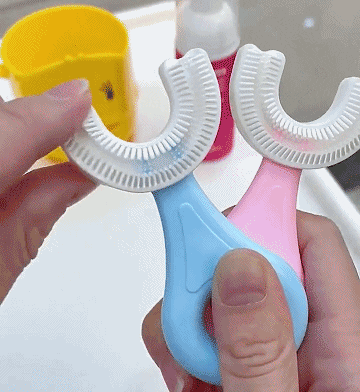 For kids' safe and comfortable brushing experience, it applied food-grade silicone and appropriate soft materials. The cute and interesting appearance of the toothbrush makes children more interested in brushing their teeth! 

Cleans teeth in all directions!
Due to the shape of this revolutionary toothbrush, it makes it easy to brush your teeth or gums at every angle and in hard-to-reach areas with ease.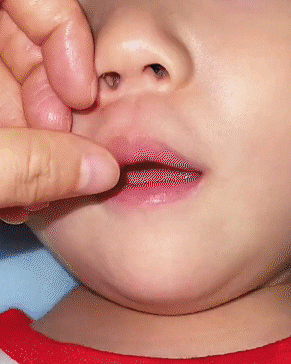 Perfect for brushing toddlers' mouths
The U-Shaped Toothbrush makes it so much easier to brush the teeth of young children without having to pry their mouths open or fight their bites.


It is essential for young children to brush their teeth to get into good habits and form strong teeth. With the U-Shaped Toothbrush, it makes it that much easier and more fun for young children to keep their teeth clean and strong!


Great for Sensitive Teeth
This toothbrush is great for brushing teeth effectively while not causing any soreness for sensitive teeth or gums. It can make brushing much more enjoyable for young children whose gums and teeth are still developing.
 SPECIFICATIONS:
Material: Silicone
Age: 2-6 Years Old
Size:

Length Peach Heart Type : 9cm/3.54"
Material: Silicone
Age: 7-14 Years Old
Size:

Length Peach Heart Type : 12cm/4.72"
TIPS:
1. Squeeze foam toothpaste on both sides of the brush head
2. Put it in your mouth, Shake the toothbrush left and right to clean the teeth
3. After brushing your teeth, rinse with water
 SUGGESTION:
1. Change your toothbrush every 3 months
2. This product is designed for 2-14 years old kids.
PACKAGE INCLUDES:
6 x 360° Kids U-Shaped Toothbrush
This is non-returnable product.