---
🌈
Magical Floating Ink Pen
---
🎁Magical design
This cool artistic pen provides a water-based design which makes it highly-insoluble in any form of liquid. Allowing any writings, drawings and other outlines that you create to magically float and dance around on water. It will be funny to do with the kids.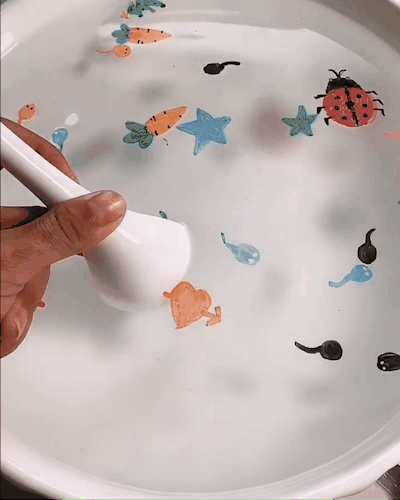 🎁Easy to use
Great for creating cute, Simply create some pattern on your bowls or spoons that's made of ceramic or glass, Put the spoon into the water and watch it come alive in just a blink! 
🎁Great Entertainment
The magical pen does not only make vibrant sketches, but it also helps them to think creatively and conceptualise ideas. What's more? It is suitable for all ages. You can try it out with your kids, families or friends and enjoy creating beautiful artwork pieces together.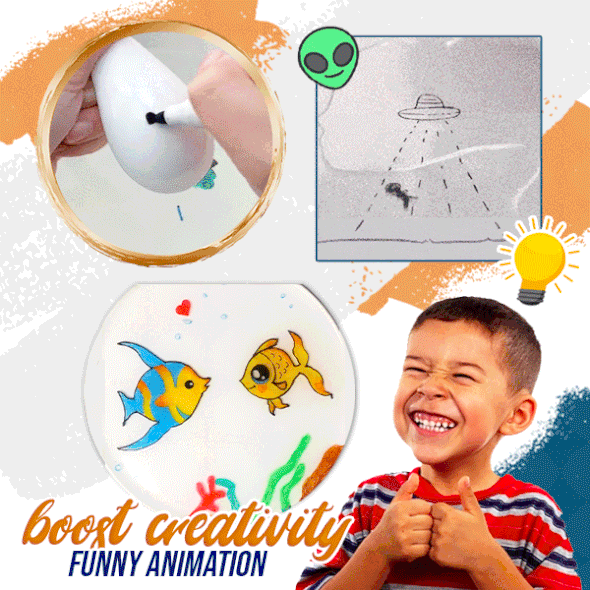 🎁Premium Material
Made of special water-based material to let it float on liquids. It is completely non-toxic and offers a low odour formula to ensure the user's safety. Entertainment for all ages
93% Of People Choose To Buy
All COLOR (8PCS)To Entertain With Family