---
Does your refrigerator look messy?

Storage Divider makes it easier than ever to keep your food items neatly arranged and easily accessible. 

Say goodbye to disorganized fridge spaces!
Separate Compartments
It creates separate compartments, making it ideal for categorizing. The products in place will not move, will not fall, can be put back in place, very easy to use!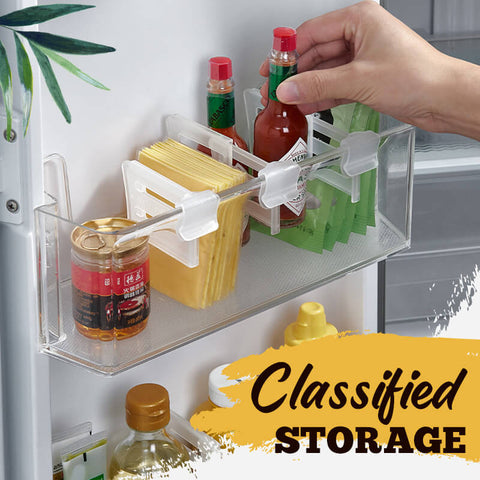 You can divide the pouch, seasoning jar, cheese, and other items into
compartments, and easily take out the items
from the refrigerator door pocket.
Multipurpose
It can be utilized in different areas based on your needs. This innovative device allows you to neatly divide and organize items, providing optimal storage solutions.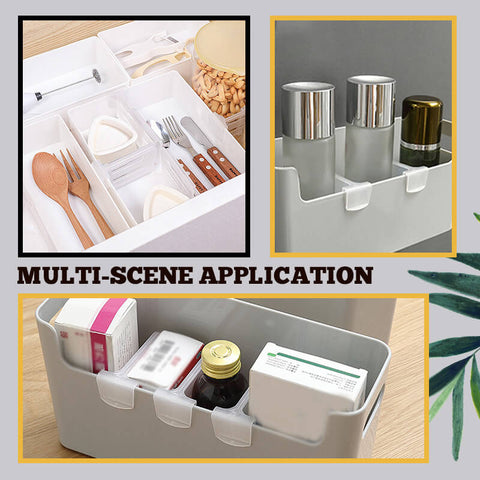 Easy to Install
Simply place the Refrigerator Classified Storage in your fridge, adjust the divider to suit your needs, and start organizing your groceries with ease.
Dimensions